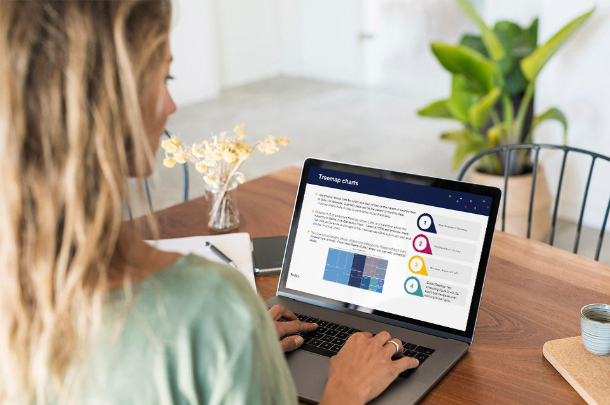 Microsoft® Excel data analytics certificate
Microsoft® Excel Data Analytics Certificate Companies are drowning in data. One survey estimates the amount of data produced in 2025 will increase ten-fold over the amount of data produced in 2017. The ability to analyze data is a requirement for any accounting or financial position. Becker's data analytics certificate will help you master skills that will enable you to turn data sets into meaningful information.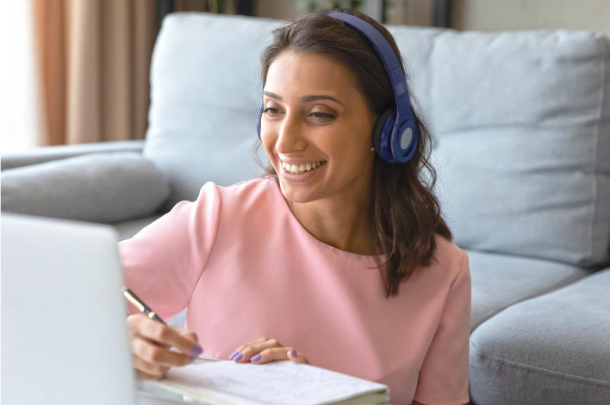 Data & analytics for business professionals certificate
Data science is an evolving field and is currently undergoing a transformation of how and why we use data to generate revenue and make strategic business decisions.
The Data and Analytics for Business Professionals Certificate is an 8-course program that dives deep into the importance of data and analytics as a strategic enabler for business growth, innovation and retention of employees. The courses will give business professionals in accounting, general business, or corporate finance the skills…
Microsoft® Excel fundamentals + Data analytics certificate
VLOOKUP, pivot tables, INDEX and other critical Microsoft Excel functions are an essential part of an accountant's daily tasks. Improve your Excel skills with this comprehensive program that covers everything from the essential fundamentals all the way to in-depth applications for data analytics. This program is perfect for those who want a full end-to-end training in the foundations of Excel, data visualization, and advanced analytics.
AICPA certificate: Data analysis fundamentals
The Data Analysis Fundamentals Certificate begins with a foundational understanding of the need of transformational assets within an organization and explains the importance of intelligent data management and corresponding analytics practice. The Data Analysis Fundamentals Certificate aims to provide you with the knowledge on the different job roles involved in the analytics practice and the most commonly encountered technologies in today's data ecosystem. It will cover concepts behind the most common types of data you will need to be prepared to analyze, as well as help you explore the factors impacting data practice. This certificate program will also explain…
Cultivating a Diverse and Inclusive Workplace Foundational Certificate
Creating an inclusive work environment in which all people can thrive doesn't happen by accident. It requires an investment in knowledge and a shared commitment within an organization. As a trusted partner of the accounting industry, Becker Professional Education is dedicated to fostering this mindset in accounting and finance workplaces. This unique 5 course will introduce the benefits of bringing true diversity, equity, belonging, and inclusion into your workplace, discuss common barriers to success, and provide practical steps for creating a culture of inclusivity. The program kicks off with an inspiring introduction video from a leader in diversity and inclusion – Lisa Wardell, CEO of Adtalem Global Education (Becker's parent company).
Leading change for a diverse and inclusive workplace certificate
Understanding the benefits of bringing true diversity, equity, belonging and inclusion (DEBI) into a workplace is just the first step. Driving real positive change in an organization requires a clear strategy and conscious effort at all levels. Leading Change for a Diverse and Inclusive Workplace Certificate shows organizational leaders how to apply the core concepts of DEBI to actual work settings. This 5-course certificate program outlines practical steps and strategies for leaders to take in order to drive real change towards a truly diverse workforce and inclusive work environment.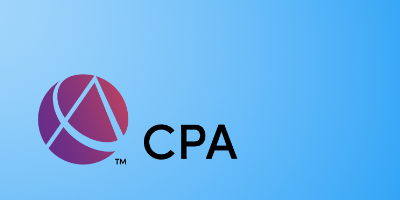 AICPA certificate: Fundamentals of forensic accounting programme
Get a solid understanding of financial forensics – The Fundamentals of Forensic Accounting Certificate Program covers those areas representative of the AICPA's Body of Knowledge in the financial forensics area. This certificate program is tailored to provide an introduction to financial forensics and help you become familiar with the forensic accountant's professional responsibility. It provides a foundational knowledge of: The legal system; How to plan and prepare a forensic engagement; Gathering information; Discovery Reporting; Providing expert testimony.
AICPA certificate: Blockchain fundamentals for accounting and finance professionals
The accounting profession will play a significant role in driving the adoption of Blockchain, a world-changing technology. As an accounting and finance professional, you can choose to shape how the adoption comes to life. The new Blockchain Fundamentals for Accounting and Finance Professionals Certificate offers you the opportunity to build a foundation toward becoming a strategic business partner within your organization and with your clients. Advance your career with this certificate and digital badge. Intended to provide real-world literacy on Blockchain and cryptoassets, this CPE course will give you the knowledge needed to…